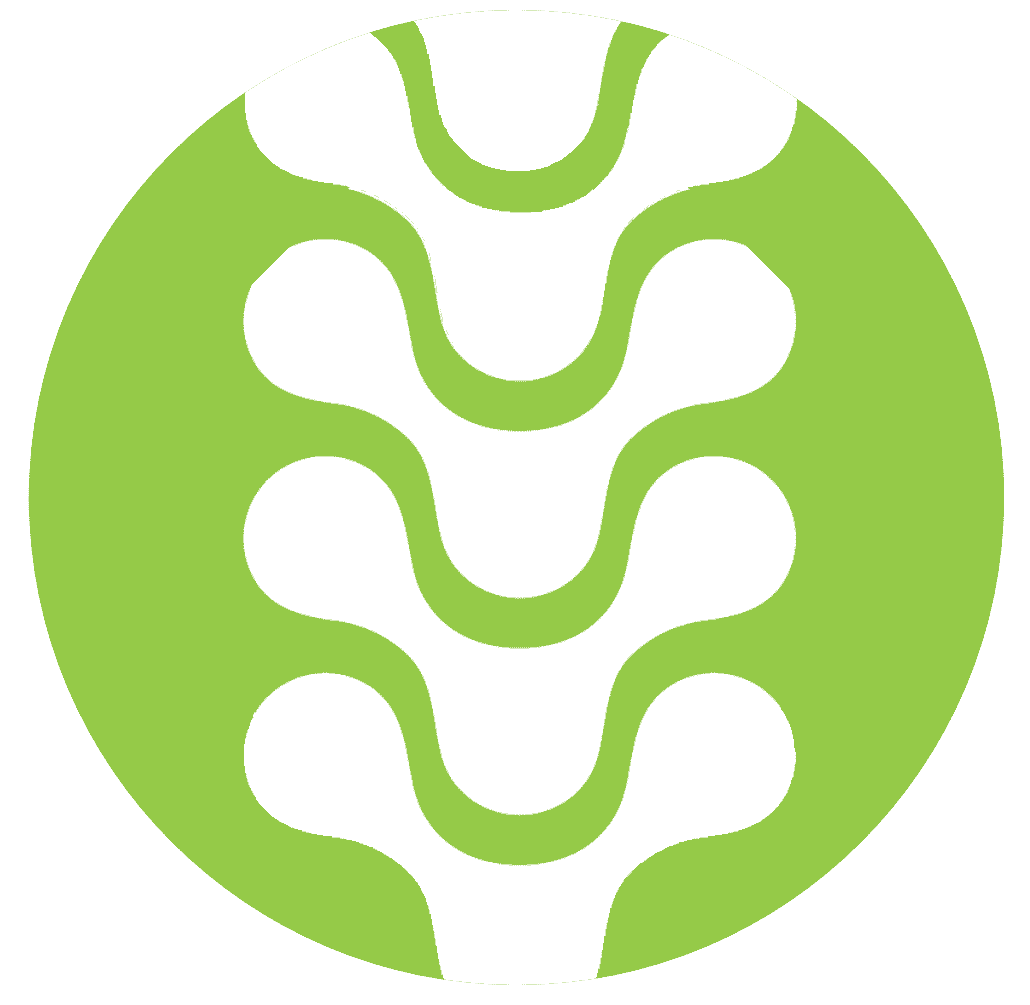 Black Friday Specials for a Healthier Waistline
TAKE CHARGE OF YOUR WEIGHT THIS HOLIDAY SEASON
WITHOUT SHOTS, PILLS, INJECTIONS, OR GRITTY SHAKES
AND PREPACKAGED MEALS
ACCESS YOUR BEST YOU NOW!
Full transparency: We want the BEST FOR YOU!
Biggest Myths About Weight Loss
THERE IS NO MAGIC BULLET!
Myth #1: Cutting calories and working out for hours is the only thing that works to lose weight.
You know that idea of dropping pounds by just watching calories and hitting the gym? Well, it's not as simple as it sounds. What you eat matters too – it's not just about the quantity. And let's talk workouts – exercise is cool, but it's not a surefire solution for everyone. Bodies are different. So, losing weight isn't just a numbers game; it's about eating smart, moving around, and finding what works for you. No one-size-fits-all here!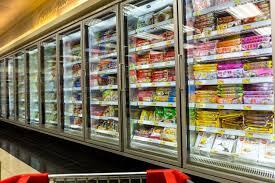 Myth #2: Shakes, potions, pre-made meals, oh my!
Alright, let's break it down. You know that idea that those ready-made meals, shakes, and supplements are the ultimate game-changer for getting healthy and shedding weight? Well, it's not that simple. Relying only on those quick fixes is like expecting a shortcut to actually work. Most of those packaged deals are jam-packed with artificial junk and way too much sugar. And don't even get me started on thinking a supplement can replace the goodness of real food – it's not magic. The real deal is having a balanced, diverse diet with actual food. No magic potions or easy ways out, just solid choices for a healthier you.
Myth #3: To be successful, surgery or pharmaceuticals are the best option
Time to set the record straight on the myth that surgery and shots are the safe bets for shedding those extra pounds. Let's be real – there's no quick and risk-free fix here. Surgery comes with its own set of potential complications and isn't a guaranteed solution. And those weight loss shots? They might sound tempting, but the safety and long-term effects are often unclear. Trusting these as foolproof methods can overlook the importance of healthy lifestyle changes. Losing weight is a journey that involves smart eating and regular movement, not a one-time surgical shortcut or a shot in the dark. It's about making sustainable choices, not rolling the dice on quick fixes.
I WATCHED MY MOTHER ESSENTIALLY POISON HERSELF TO BE THIN.
I WAS DETERMINED THAT I WOULD NOT GO DOWN THAT SAME ROAD!
While Dr. Brian was in chiropractic school, I took charge of my own health, and successfully shed 85 pounds and a bunch of inches over a 3-year time period. I was almost obsessed with logging every single bite that went into my mouth. I ran every morning before school and then went to the gym after. But what happened when I stopped focusing on myself and my own health? What happened when life got busy and I started falling back into old habits? I gained it all back and then some! My clothes no longer fit. My joints hurt. My back hurt. I was tired all the time. Every joint in my body hurt after walking or trying to run our dogs. It was beyond time to do something different and retake control of my weight AND my overall health!
I don't exactly remember HOW we learned of ChiroThin, but I am so very thankful that we did. I'd tried many different programs, plans, shakes, prepackaged meals, all the "easy" stuff to shed the excess weight. I ran for hours, then came home and stuffed my face with chips and salsa or pizza. Alcohol became a coping mechanism for how I felt about myself….and the extra pounds I gained during the covid lockdowns.
My first losing phase saw me shed almost 30 pounds and about 30 inches. I was feeling good…I could go for a run again with my dogs. I felt good in my own skin…. which cleared up and was once again glowing! After my second losing phase…. I was down a total of 55 pounds and around 50 inches total!
I feel amazing! I can run with ease. I am strong. I am confident. I feel like I am ready to take on the world and help others do the same!
The woman on the left was in such pain by the end of 26.2 miles. It took days to recover! The woman on the right, is in a much better place physically today to once again train for a marathon…. all thanks to the ChiroThin protocol!
What if there was a way for YOU to take back your health and shed excess pounds without shakes, prepackaged meals, drugs, surgery or expensive shots?
Real food. Simple recipes. Daily support and accountability.
Oh, how I wish my momma would have had the opportunity to follow this approach. The support alone could have been instrumental in her taking back her health…and she very well might still be with us today! Someone to hold my hand and guide me every step of the way has been instrumental in how I have changed my life and have been able to shed the extra weight and to be the best version of me for my husband (Dr. Brian), our dogs, our family and friends as well as our clients. I am better able to be the woman that I was created to be and love on others to the best of my ability.
Click here to take back your health
What Makes Our Approach So Special?
🤝 Personalized Support
Our team is dedicated to guiding and motivating you every step of the way. Say goodbye to the one-size-fits-all approach and hello to personalized daily support!
🌱 All-Natural Supplements
We prioritize your well-being, which is why our program uses only all-natural supplements. Your health is in safe hands.
🏋️‍♂️ No Extreme Workouts
You won't need to spend hours at the gym. ChiroThin focuses on sustainable, real-life changes without the need for strenuous exercise.
💉 No Injections or Drugs
Your safety is our top priority. We steer clear of injections or drugs, offering a safe and all-natural weight loss journey.
How would your life be different with 20-40 pounds missing from your body?
How would you feel?
What health conditions that YOU deal with on a daily basis could be improved?
How could your relationships be better because you are YOUR BEST YOU?
Join us NOW to begin your journey to the best you possible.
What have others had to say??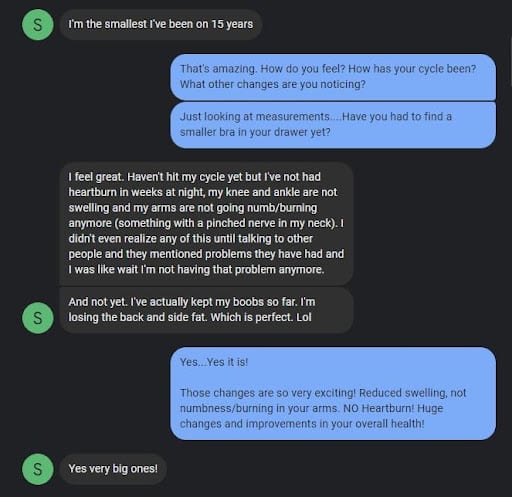 Click here to take back your health
ARE YOU A GOOD FIT FOR OUR Weight Management RESET?
✅ Do you take medication for chronic health conditions?
✅ Are you tired all the time?
✅ Have you tried ALL THE THINGS to shed the weight and keep it off?
✅ Want to AVOID expensive drugs and surgeries?
✅ DO YOU HAVE 20+ POUNDS TO LOSE?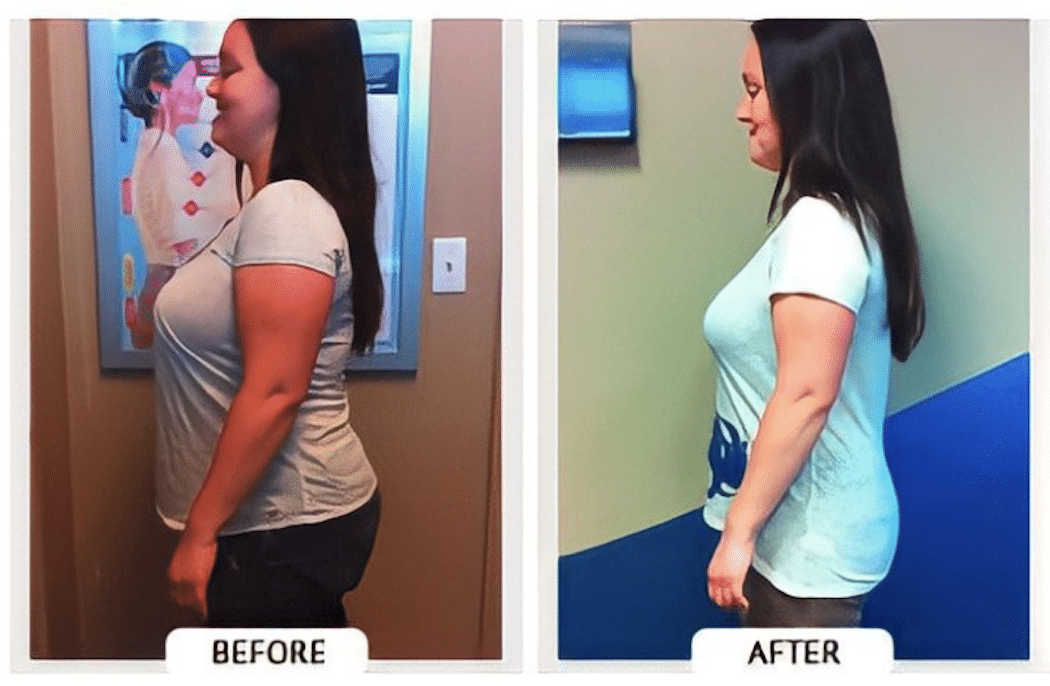 🌟 Unwrap the Gift of Health this Black Friday! 🌟
$280 Off Our Most Popular Weight Reset Package
Are you ready to transform your life this holiday season?
🗓️ Don't Miss Out - Offer Ends Soon! 🗓️
OFFER EXPIRES 11:59PM ON NOVEMBER 30TH, 2023
Fill out the form to claim your healthy package disount
We're sorry! This deal has expired.
*Limited spots available. Complete the form above to see if you qualify.
Give yourself the gift of health this Black Friday. Don't wait! This offer is your chance to kickstart a happier, healthier you. We can't wait to be a part of your journey!